About The New Georgia Project
NGP Board of Directors
NGP Board Chair
Francys Johnson
Francys Johnson
Francys Johnson is Chairman of the Board of the New Georgia Project. He succeeded NGP's founder, Stacey Abrams, and Senator Raphael Warnock in this organizational governance role. The New Georgia Project and its affiliates are power-building organizations aimed at strengthening Georgia's democracy. NGP (501c3) educates and registers the roughly 700,000 eligible (but unregistered) African American, Latino, and Asian American voters, registering more than 250,000 new Georgia voters since 2014.
Francys, a noted trial attorney, pastor, and educator, is a progressive thought-leader on race, equity, and understandings of power in public policy from Statesboro, Georgia. A graduate of the Georgia Southern University and the University of Georgia School of Law, he has taught courses on Criminal Law; Constitutional Law; Race and the law; and the Civil Rights Movement. He is partnered with Dr. Meca Williams-Johnson, an educational psychologist and professor. They have three sons, Thurgood Marshall Joshua, Langston Hughes Elijah, and the late Frederick Douglass Caleb. Francys lives by the command of Micah 6:8 to love mercy, do justice, and walk humbly.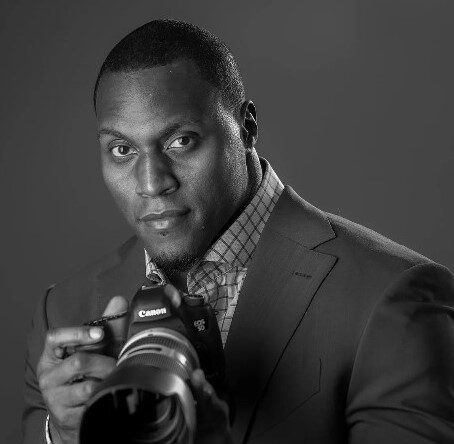 NGP Board Member
Takeo Spikes
Takeo Spikes
Takeo Spikes is the CEO of Behind the Mask Media and creator of the award-winning podcast, Behind the Mask. He is also a sports analyst and is well-known as a former National Football League linebacker with 15 years in the National Football League. Spikes was a first-round draft pick, the 13th player selected overall in 1998, a two-time Pro Bowl selection, and a First-Team All-Pro.
Takeo received his Bachelor's degree in liberal arts at Auburn and his M.B.A. from the University of Miami. In 2016, he published his first book, Behind the Mask, a collection of intimate short stories and photographs including some of the greatest linebackers to ever play in the NFL.
NGP Board Member
Starla Tanner
Starla Huggins Tanner
Starla Tanner serves as the Intergovernmental Affairs Manager for Mecklenburg County where she is responsible for managing the legislative strategy, regulatory engagement, and intergovernmental policy priorities at the state and federal levels. During the COVID-19 pandemic her role has also included analyzing federal regulations and determining project eligibility for over $200 million in direct funding allocations. Other successful initiatives she has led for Mecklenburg have included developing a source of income discrimination prevention policy, securing federal earmark funding for community-based integrated health and human service delivery and passage of legislative agenda priorities.
Before joining the County, Starla directed Government Relations, Communications, and Research for the Georgia Association of Educators, representing over 45,000 education professionals. In this role, she managed the Friends of Education Political Action Committee and chaired the successful $5.5 million Keep Georgia Schools Local campaign to defeat a Constitutional Amendment that would have taken away local control of certain public schools.
Starla has over twenty years of experience in government relations and political affairs including working at the leadership and cabinet levels for the North Carolina Departments of Insurance, Health and Human Services and State Treasurer. Her additional work has been with North Carolina Central University striving to increase higher education opportunities for marginalized communities and the American College of Rheumatology where she advocated in over fifteen states for health care affordability and built collaborative initiatives national advocacy groups.
She has also been the political director for several local, state, and national campaigns as well as coordinated regional political events. Her community involvement includes serving on numerous local and national boards. Starla was recently appointed Subcommittee Vice Chair for the National Association of Counties (NACo) Pensions and Intergovernmental Affairs Steering Committee and serves on the NACo Healthy Counties Advisory Board.
Starla focuses on strategically analyzing and aligning people, policy, and politics to tackle critical issues and identify opportunities. She earned degrees from North Carolina Central University and the University of North Carolina Wilmington. Starla is a proud eastern North Carolina native and currently resides in Huntersville, North Carolina.
NGP Board Member
Danisha McClary
Danisha McClary
Danisha L. McClary, is a retired United States Army Judge Advocate General's (JAG) Corps officer and attorney. She is currently licensed to practice law in Georgia where she serves as Assistant Federal Defender for the Middle District of Georgia. She also owns and operates McClary Law and Mediation, P.C., which provides civil mediation services throughout the state of Georgia. Additionally, she is a member of the Board of 4 Horsemen Rehabilitation Services, Inc., in Atlanta, GA.
Prior to her current position in Georgia, Danisha served as the Equal Employment Opportunity and Diversity Equity and Inclusion Program Manager for the Ralph H. Johnson Veterans Administration (VA) Health Care System in Charleston, SC. She also served as the First Lady of Andrews, SC, where she founded a local non-profit to provide community and economic development. Additionally, during her time in South Carolina, Danisha also served as the Director of Housing and Long-term Recovery at the Black River United Way in Georgetown, SC, and a contract attorney at Motley Rice law firm in Mount Pleasant, SC. She also served on the board of the Waccamaw Economic Opportunity Council, as chair Georgetown County Capital Sales Tax Commission a member of the Georgetown County Accommodations Tax Committee.
Danisha earned her bachelor's degree in business administration from Florida A&M University; her masters degree in management from Troy State University; and her Juris Doctorate (JD) degree from the University of Georgia Law School. She also earned a Masters of the Laws (LLM) in contract and fiscal law from the Judge Advocate General's (JAG) Legal Center and School. Danisha's military education includes the Finance Officer Basic Course (OBC); the Judge Advocate General's Officer basic and advanced courses; and the Army's Officers Intermediate Level Education (ILE) course.
Danisha was initially detailed into the U.S. Army Finance Corps. Her Finance Corps assignments include serving as the Chief Disbursing Officer and Battalion Nuclear, Biological, and Chemical (NBC) Officer for the 176th Finance Battalion in Yongsan, Korea. She also served as the Deputy for the Defense Military Pay Office at Fort Benning, GA, before being selected as an Army Funded Legal Education Program (FLEP) Officer and attending law school. After law school, Danisha was detailed into the Army JAG Corps.
Danisha's JAG Corps assignments include FLEP Officer at the U.S. Supreme Court; Chief of Administrative Law for 2d Infantry Division, Korea; Trial Counsel for 1st Brigade Combat Team, Fort Hood, TX; Chief of Foreign Claims for Multi-National Division, Baghdad, Iraq; Chief, Contract and Fiscal Law, U.S. Army Central Command, Fort McPherson, GA, Kuwait, and Shaw AFB, SC; Litigation Attorney (labor and employment law), U.S. Army Legal Services Agency (USALSA), Litigation Division, Fort Belvoir, VA; and Chief, Military Justice, Fort Jackson, SC. In addition to her primary duties as a litigation attorney at USALSA, Danisha was served as a Department of Defense (DOD) certified sexual assault victim advocate at Fort Belvoir and the Program Manager for the USALSA Sexual Assault and Prevention Program USALSA. Additionally, she earned the additional skill identifier designated for the Army's Acquisition Law Specialty Program.
NGP Board Member
Tanya Clay House
Tanya Clay House
Tanya Clay House is the Executive Vice President for Campaigns and Advocacy at the Hip Hop
Caucus and the Hip Hop Caucus Action Fund where she works to uplift BIPOC communities and work
toward racial, social and economic justice through advocacy, grassroots coalition building and the use of
culture and narrative storytelling.
She most recently was the Senior Program Officer for Voting Rights at the State Infrastructure Fund where she managed the voting rights portfolio, including all national voting rights litigation funding. This included management of the Voting Rights Working Group which is comprised of twelve of the nation's premier civil rights organizations engaged in voting rights litigation. It also included the Election Protection Mapping Project which is designed to provide a comprehensive landscape of the state and national voter protection activities across the country. As the Senior Program Officer, Mrs. House worked directly with major foundations and funders and supported the fundraising goals of the State Infrastructure Fund. She also serves as CEO and Co-Founder of ClayHouse Consulting Inc. Her clients have included the NAACP and the National Coalition for School Diversity, the Network for Public Education, African American Policy Forum and more.
As an Obama Administration appointee, Mrs. House formerly served as the Deputy Assistant Secretary for P-12 Education in the Office of Planning, Evaluation and Policy Development (OPEPD) at the U.S. Department of Education. In her role, she provided recommendations to the Assistant Secretary of OPEPD, and other senior Department officials on a host of policy initiatives as the leader of the P-12 team in OPEPD. In addition to the reauthorization and subsequent implementation of the Every Student Succeeds Act (ESSA), Mrs. House oversaw the development of policy in the P-12 budget and spending plan and was responsible for policy recommendations and decisions for major grant competitions. Mrs. House also led high priority policy initiatives across the Department, including work on school diversity, discipline practices, and the racial justice implications of policies throughout the Department.
Prior to this appointment, Mrs. House served as Director of the Public Policy Department at the Lawyers' Committee for Civil Rights Under Law, and formerly served as the Public Policy Director at People For the American Way (PFAW). She was also instrumental in the development, implementation and management of the non-partisan Election Protection Coalition. In 2000, Mrs. House began her political career as Legislative Counsel for United States Representative Sheila Jackson Lee (D-TX). From there, she moved to the Senate to work for United States Senator Barbara Boxer (D-CA) focusing on civil rights and social policy issues.
In 2021, Mrs. House was recognized by Women Engaged for her work in philanthropy with the "She Who Rises to the Challenge and Builds Power as a Leader in Philanthropy Award. She was also awarded with two of the highest honors from the National Bar Association (NBA). In April of 2021, She received the Gertrude Rush Distinguished Service Award – named after the first Black female attorney in Iowa and one of the founders of the NBA, Gertrude Rush. Then, in July of 2021, Mrs. House received the Equal Justice Award for her work on protecting the civil rights of all people throughout the years. In 2020, Mrs. House was awarded the President's Circle Leadership Award on behalf of the National Coalition on Black Civic Participation and was selected as the 2020 National Bar Association (NBA), Women's Lawyers Division's Front Line Woman Lawyer. In 2018 she received the Push Excel Award for Educational Excellence, and in 2017 she was awarded the NBA's Vince Monroe Townsend Jr. Civil Rights Legend Award. Earlier in her career, Mrs. House was selected as a 2010 NGen (Next Generation) Fellow with the Independent Sector Foundation. She was also selected by the Root.com as one of the top 100 African Americans to watch for 2010 and was awarded the 2003 Congressional Black Caucus Chair's Award for her dedication, leadership and commitment in advancing the cause of civil and human rights for all Americans.
Mrs. House has testified numerous times before the U.S. Congress, State Legislatures, and Federal and State Agencies, including before the U.S. Senate Judiciary Committee, the U.S. Senate Rules and Administration Committee, the Committee on House Administration, the Election Assistance Commission (EAC), and the U.S. Commission on Civil Rights. She is a member of the Board of Directors of the National Bar Association (NBA), the Civil Rights and Social Justice Section of the American Bar Association, the National Council on School Diversity, Sojourners and Chair of the Civil Rights Law Section of the NBA. Mrs. House has been a guest speaker for numerous national and international panels and conferences and has been interviewed and quoted by national television, print and radio media, including the NBC Nightly News, Associated Press, C- Span, Washington Post, LA Times, New York Times, USA Today, BET news, the Detroit News, National Public Radio, Roll Call, Regional Network News and others.
Formerly of Louisville, Kentucky, Mrs. House earned her B.A cum laude in political science from the University of Michigan, where she excelled as a varsity track athlete. She earned her J.D. from the University of Texas, School of Law, where she was executive editor of the Texas Journal of Women and the Law, and attorney general for the Rocky Mountain Black Law Students Association. Tanya resides outside of Washington, D.C., with her husband and their two sons.
Senior Leadership
Director of Human Resources
Earvin Hopkins
Earvin Hopkins
Earvin Hopkins is Director of Human Resources of the New Georgia Project. Human Resources governs the flow of the employment life cycle, ensuring compliance, best practices, and equity in the workplace.
Earvin Hopkins is from out west but previously lived in Marietta, GA working as an HR Manager for ABM Industries in Tucker, GA at a bread manufactory for 2 years. Earvin worked in HR for a total of 15 years with a life purpose of walking with people through difficulties in their life. Earvin got his Associate's, Bachelor's, and Master's degree while working in HR at various prison systems throughout the United States for 5 years, from the State Pen to the Bureau of Prisons he learned first-hand from inmates how to navigate issues & do follow-ups.
He got his HR accolade (PHR) after meeting his mentor in 2016 from the Human Resources Certification Institute, who helped him begin to navigate strategic HR with two principles: doing good work and paying it forward.
Earvin serves as a board member of the Communications Committee for the Society of Human Resources – Atlanta Chapter for 3 years & plans to take a volunteer Chair seat shortly & expanding NGP's good reputation amongst the HR community of Atlanta.
Organizing Director
Billy Michael Honor
Billy Michael Honor
Billy Michael Honor is the Organizing Director of the New Georgia Project. In this role, Billy directs NGP's commitment to building power through the base building, grassroots leadership development, and issue-based campaigns.
Billy previously lived in Orlando, Fl, where he was a child actor and public speaker. Billy attended Beulah Heights University, where he obtained his B.A. in Biblical Education. He also obtained a Master of Divinity degree from the Interdenominational Theological Center and a Master of Theology degree from Emory University. Billy was also a Religion and Racial Justice fellow with the Aspen Institute and selected as one of the 500 Most Powerful Leaders in Atlanta by the Atlanta Magazine in 2021 and 2022.
Elijah D. Grace
Elijah D. Grace is the Deputy Field Director for New Georgia Project. Elijah currently oversees the operation of 17 field offices in the state of Georgia, deploying canvassers to conduct civic engagement and voter registration across the state.
Elijah is a Morehouse Alumnus from Chicago, Illinois. Previously, Elijah has held internships with the Congressional Black Caucus Foundation & City of Chicago and has worked as a political fundraiser in the Metro Atlanta area
Policy Director
Stephanie Jackson Ali
Stephanie Jackson Ali
Stephanie Jackson Ali is the Policy Director with New Georgia Project where she oversees a team working to educate and engage our communities around issues at the federal, state, and local levels that affect their lives. She also oversees political education work designed to create a better-informed community.
Stephanie has worked in progressive politics in Georgia since 2010 holding jobs advocating for reproductive justice, consumer safety reform, immigrant justice, HIV medication access, and – most consistently – voting rights and voter access.
Stephanie is a triple Dawg with undergraduate degrees in English and journalism and a Masters of Social Work in Community Empowerment and Program Development. When she isn't working, Stephanie is dedicated to her son, her husband, her dogs, and her comic books.
Research Director
Ranada Robinson
Ranada Robinson
Ranada Robinson is Research Director of New Georgia Project. Ranada is responsible for designing and moving forward NGP's mission-driven research agenda and transforming research findings into strategic insights that inform the organization's efforts.
Ranada previously worked as an economic development consultant and has worked for clients ranging from Cheyenne, Wyoming to St. Petersburg, Florida, and even in her hometown of Jackson, Mississippi. Ranada's overarching goal for everything she does is making historically disadvantaged communities better for future generations. Ranada holds a Master of Science in Urban Policy Studies with specializations in policy analysis and economic development and planning and a Master of Science in Risk Management and Insurance from Georgia State University. Ranada is also a graduate of Tougaloo College, where she earned bachelor's degrees in mathematics and computer science.
Director of Membership & Volunteerism
Roderick Smith
Roderick Smith
Roderick Smith was born and raised in Detroit, Michigan. He is a graduate of Florida A&M University (FAMU) School of Journalism and Graphic Communication. While there, he received a Bachelor of Science degree in Public Relations and Social Work. At FAMU, Roderick developed his desire to educate, advocate, and empower minorities through civic engagement.
After graduation, he began to plant seeds. By organizing in various states. He planted seeds in Orlando, Miami, and DC. Now, five years later, he's fully thrived here in Atlanta.
Roderick has had the pleasure of being at the New Georgia Project for the last five years. While here, he has worn many hats (Canvasser, Office Manager, Volunteer Coordinator, Lead Organizer, Deputy Field Director, Deputy Organizing Director, and Operations Manager). His new hat will be Director of Volunteerism and Membership.
He's focused on building power through volunteerism and membership. In addition, he believes that strong work ethic, consistency, and being "genuine" makes a difference. His overall goal will be letting all Georgians know that they can make NGP their political home.
Director of Institutional Giving
Connor Cook
Senior Writer
Annie Lipsitz
Annie Lipsitz
Annie Lipsitz is Senior Writer for New Georgia Project. She is responsible for developing written collateral and messaging that amplifies NGP's work and impact.
Annie grew up in Atlanta and previously lived in Washington, DC where her multifaceted career included a short stint on Capitol Hill, years as a nonprofit fundraiser, and more than a decade as a Leadership Team member and camp counselor with Girls Rock! DC, which she co-founded.
Our dedicated team of more than 100 staff works out of 11 offices around Georgia–from Atlanta to Savannah, Albany to Augusta, and Columbus to Valdosta. To learn more about our staff and structure, check out our organizational chart.