About The New Georgia Project
NGP Board of Directors
NGP Board Chair
Francys Johnson
Francys Johnson
Francys Johnson is Chairman of the Board of the New Georgia Project. He succeeded NGP's founder, Stacey Abrams, and Senator Raphael Warnock in this organizational governance role. The New Georgia Project and its affiliates are power-building organizations aimed at strengthening Georgia's democracy. NGP (501c3) educates and registers the roughly 700,000 eligible (but unregistered) African American, Latino, and Asian American voters, registering more than 250,000 new Georgia voters since 2014.
Francys, a noted trial attorney, pastor, and educator, is a progressive thought-leader on race, equity, and understandings of power in public policy from Statesboro, Georgia. A graduate of the Georgia Southern University and the University of Georgia School of Law, he has taught courses on Criminal Law; Constitutional Law; Race and the law; and the Civil Rights Movement. He is partnered with Dr. Meca Williams-Johnson, an educational psychologist and professor. They have three sons, Thurgood Marshall Joshua, Langston Hughes Elijah, and the late Frederick Douglass Caleb. Francys lives by the command of Micah 6:8 to love mercy, do justice, and walk humbly.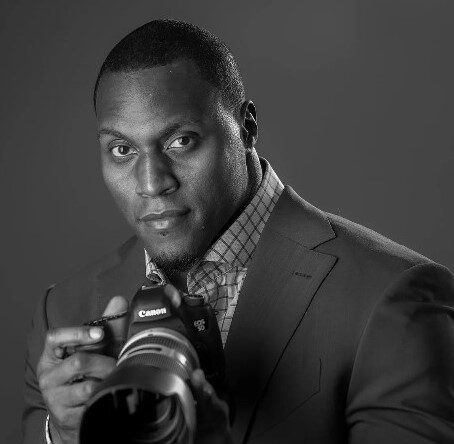 NGP Board Member
Takeo Spikes
Takeo Spikes
Takeo Spikes is the CEO of Behind the Mask Media and creator of the award-winning podcast, Behind the Mask. He is also a sports analyst and is well-known as a former National Football League linebacker with 15 years in the National Football League. Spikes was a first-round draft pick, the 13th player selected overall in 1998, a two-time Pro Bowl selection, and a First-Team All-Pro.
Takeo received his Bachelor's degree in liberal arts at Auburn and his M.B.A. from the University of Miami. In 2016, he published his first book, Behind the Mask, a collection of intimate short stories and photographs including some of the greatest linebackers to ever play in the NFL.
Executive Leadership
Chief Executive Officer
Kendra Davenport Cotton
Kendra Davenport Cotton
Kendra Davenport Cotton is a seasoned professional with more than 20 years of experience building and cultivating relationships to advance a favorable public image and positive strategic agenda for the individuals and organizations that she serves. Kendra is currently the Chief Executive Officer for New Georgia Project and its affiliated organization, New Georgia Project Action Fund. She assumed this role after serving as Chief Operating Officer at NGP and NGPAF. She assumed this role after leaving her position as the campaign manager for a US Senate race. Kendra was the founding executive director of Rep GA Institute, Inc., Georgia's statewide c3, nonpartisan leadership training HUB, as well as its c4 arm, Represent Georgia Action Network. Before this role, she was the campaign manager for the successful Georgia Association of Educators' Vote "NO" on Amendment 1 statewide ballot initiative during the November 2016 election cycle. Once a 16-year resident of North Carolina, Kendra was the policy director for the NC State Treasurer's office under Janet Cowell where she held primary responsibility for leading the office's education policy agenda. Before joining the Treasurer's Office, Kendra completed a five-year tenure at UNC-Chapel Hill, serving first as the associate director of the Center for the Study of the American South and ending as the Project Director for the university's Community-Campus Partnership initiative.
A staunch public-school and voting rights advocate, Kendra is a Diamond Life Member of Delta Sigma Theta Sorority, Inc. and resides in Powder Springs, GA with her husband Michael and their three children, Jarah, Kael, and Rhys.
Chief of Field and Organizing
Keron Blair
Keron Blair
Keron Blair is the COFO of the New Georgia Project.
Chief Development Officer
Candice Drummond
Candice Drummond
With over 15 years of senior fundraising and nonprofit administration experience, Candice Drummond serves as the Chief Development Officer for NGP. She provides leadership and direction for the organization's comprehensive philanthropic revenue program. She oversees a team of development professionals who are responsible for digital fundraising, major gifts and institutional giving.
Prior to joining NGP in May 2021, Candice worked primarily for progressive non-profits focused on policy, research, and advocacy efforts. Her experience includes time at D.C. Fiscal Policy Institute, the D.C. equivalent of Georgia Budget and Policy Institute, which shapes racially-just tax, budget, and policy decisions by centering Black and brown communities based in research and analysis, community partnerships, and advocacy efforts to advance an antiracist, equitable future.
Candice holds a Bachelor of Science degree in Public Policy with a concentration in non-profit management at the Andrew Young School of Policy, Georgia State University and a Master of Public Management from Johns Hopkins University. Candice resides in Atlanta with her husband and their two children.
Chief Technology Officer
Gabriel Posey
Gabriel Posey
Gabriel Posey is the Chief Technology Officer of New Georgia Project. His role is planning and executing the numerous technology initiatives for NGP.
Gabriel previously lived in Nashville where he worked for DigiDems, a progressive political technology group.
He once shook Barrack Obama's hand.
Senior Leadership
Director of Human Resources
Earvin Hopkins
Earvin Hopkins
Earvin Hopkins is Director of Human Resources of the New Georgia Project. Human Resources governs the flow of the employment life cycle, ensuring compliance, best practices, and equity in the workplace.
Earvin Hopkins is from out west but previously lived in Marietta, GA working as an HR Manager for ABM Industries in Tucker, GA at a bread manufactory for 2 years. Earvin worked in HR for a total of 15 years with a life purpose of walking with people through difficulties in their life. Earvin got his Associate's, Bachelor's, and Master's degree while working in HR at various prison systems throughout the United States for 5 years, from the State Pen to the Bureau of Prisons he learned first-hand from inmates how to navigate issues & do follow-ups.
He got his HR accolade (PHR) after meeting his mentor in 2016 from the Human Resources Certification Institute, who helped him begin to navigate strategic HR with two principles: doing good work and paying it forward.
Earvin serves as a board member of the Communications Committee for the Society of Human Resources – Atlanta Chapter for 3 years & plans to take a volunteer Chair seat shortly & expanding NGP's good reputation amongst the HR community of Atlanta.
Organizing Director
Billy Michael Honor
Billy Michael Honor
Billy Michael Honor is the Organizing Director of the New Georgia Project. In this role, Billy directs NGP's commitment to building power through the base building, grassroots leadership development, and issue-based campaigns.
Billy previously lived in Orlando, Fl, where he was a child actor and public speaker. Billy attended Beulah Heights University, where he obtained his B.A. in Biblical Education. He also obtained a Master of Divinity degree from the Interdenominational Theological Center and a Master of Theology degree from Emory University. Billy was also a Religion and Racial Justice fellow with the Aspen Institute and selected as one of the 500 Most Powerful Leaders in Atlanta by the Atlanta Magazine in 2021 and 2022.
Elijah D. Grace
Elijah D. Grace is the Deputy Field Director for New Georgia Project. Elijah currently oversees the operation of 17 field offices in the state of Georgia, deploying canvassers to conduct civic engagement and voter registration across the state.
Elijah is a Morehouse Alumnus from Chicago, Illinois. Previously, Elijah has held internships with the Congressional Black Caucus Foundation & City of Chicago and has worked as a political fundraiser in the Metro Atlanta area
Policy Director
Stephanie Jackson Ali
Stephanie Jackson Ali
Stephanie Jackson Ali is the Policy Director with New Georgia Project where she oversees a team working to educate and engage our communities around issues at the federal, state, and local levels that affect their lives. She also oversees political education work designed to create a better-informed community.
Stephanie has worked in progressive politics in Georgia since 2010 holding jobs advocating for reproductive justice, consumer safety reform, immigrant justice, HIV medication access, and – most consistently – voting rights and voter access.
Stephanie is a triple Dawg with undergraduate degrees in English and journalism and a Masters of Social Work in Community Empowerment and Program Development. When she isn't working, Stephanie is dedicated to her son, her husband, her dogs, and her comic books.
Research Director
Ranada Robinson
Ranada Robinson
Ranada Robinson is Research Director of New Georgia Project. Ranada is responsible for designing and moving forward NGP's mission-driven research agenda and transforming research findings into strategic insights that inform the organization's efforts.
Ranada previously worked as an economic development consultant and has worked for clients ranging from Cheyenne, Wyoming to St. Petersburg, Florida, and even in her hometown of Jackson, Mississippi. Ranada's overarching goal for everything she does is making historically disadvantaged communities better for future generations. Ranada holds a Master of Science in Urban Policy Studies with specializations in policy analysis and economic development and planning and a Master of Science in Risk Management and Insurance from Georgia State University. Ranada is also a graduate of Tougaloo College, where she earned bachelor's degrees in mathematics and computer science.